I can see it now. I predict that by the end of 2014, we will see flash drives with the performance characteristics closer to SSDs.
Having used a Thinkpad workstation with an SSD at work, I knew I was never going back to a spinning disk. The first thing I did after I bought my personal Thinkpad was install the excellent SanDisk Extreme 240GB SSD. Needing extra space for all my VMs (Win 8, Win 7, Ubuntu, etc), I recently gave this to my dad and upgraded to a 480GB Seagate SSD, also very nice.
Let's talk numbers: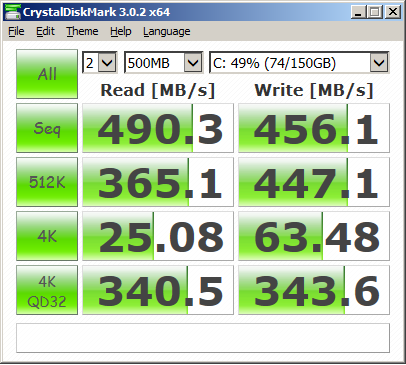 This clearly blows HDDs out of the water. But when it comes to flash drives, they are still quite slow: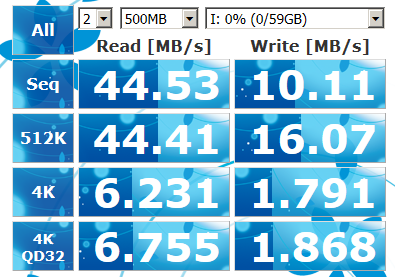 The interesting part is that the new SSDs (Samsung 840) are based on the same TLC NAND technology as regular flash drives but offer much faster speeds. Most of this is due to the superior controllers and parallelization used by the SSDs. As miniaturization in silicon/electronics continues, I believe it will only be a matter of time when flash drives finally catch up to SSDs in performance. Of course, this will depend on pricing levels as well.
As the storage pyramid continually changes on the 3 factors (price, size, performance), there is a disconnect right now with fast internal storage and slow external transfers. With the higher adoption of USB3 (finally), fast flash drives is what we need to restore balance to the world. No more waiting 1 hour to copy all my DLSR photos to my eagerly waiting SSD!
Update: according to reviews, the SanDisk Extreme flash drive seems to be using an SSD-based controller!