Just came back from an amazing trip to Dubai! Our team made it to the top 3 finalists for the WorldGov Hack hosted by the Government of UAE and got invited to the award ceremony at the annual World Government Summit in Dubai.
Our hack was to use AI to detect microbes in water. It currently uses a digital microscope and laptop running the algorithm But the idea is to eventually have it all run on a smartphone (with a specialized camera attachment). NGOs could use this in the field to cheaply (essentially free) and quickly check for water contaminated with E. coli or other pathogens.
We won overall first place! Here we are with the Deputy Prime Minister of UAE: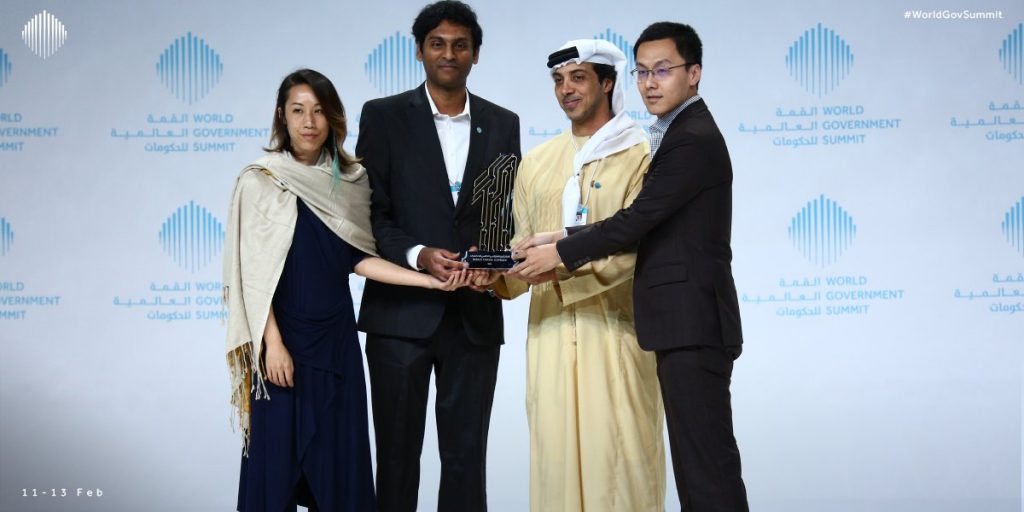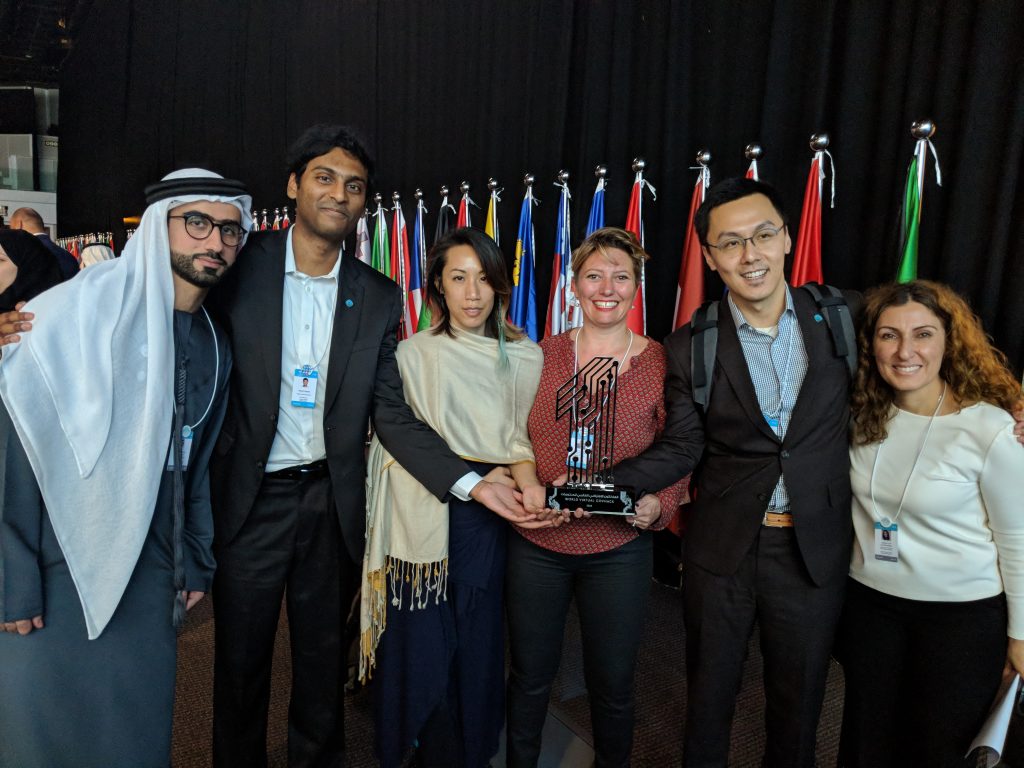 Of all the conferences I've been to, this one definitely tops them all. It was a once-in-a-lifetime opportunity to rub shoulders with world leaders and discuss public policy ideas in a surprisingly open forum. Topics ranged from financial security, income divide, health, AI and job disruption, and blockchain. It seems the urgency with AI has reached to such a level that Dubai now has a Minister of AI! We were lucky to get invited to an exclusive dinner hosted by the Minister, where we got to meet with the co-founder of Skype and Jürgen Schmidhuber, the creator of LSTM.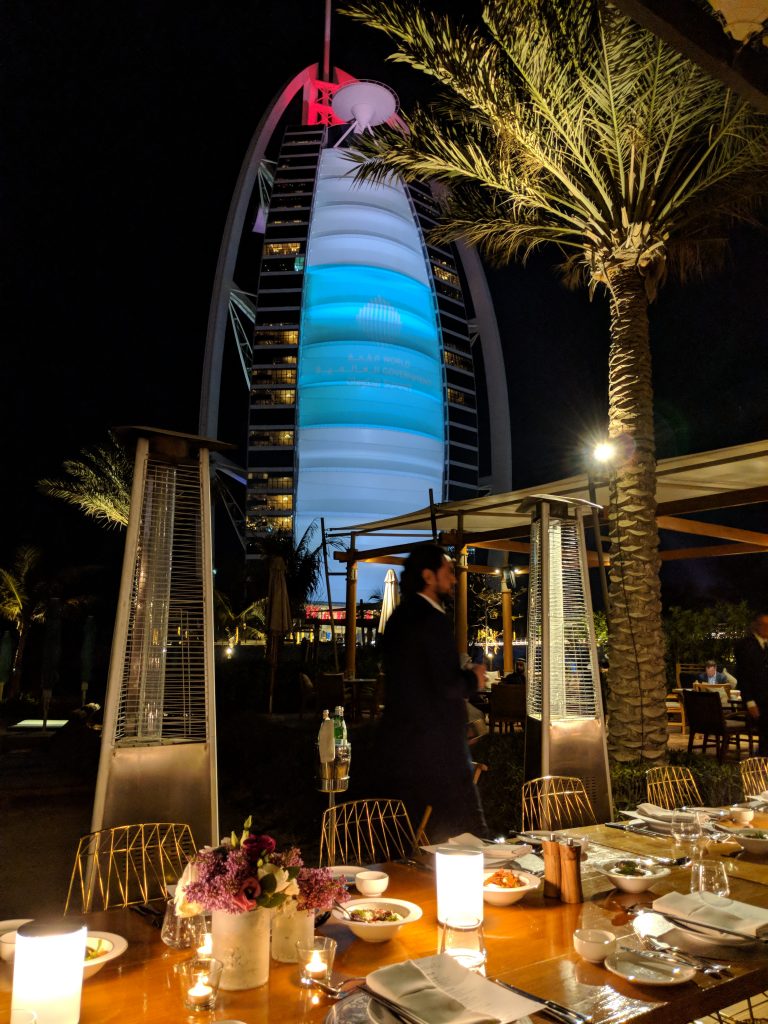 The conference itself hosted a bunch of talks on various topics, almost all led by a variety of world policy leaders.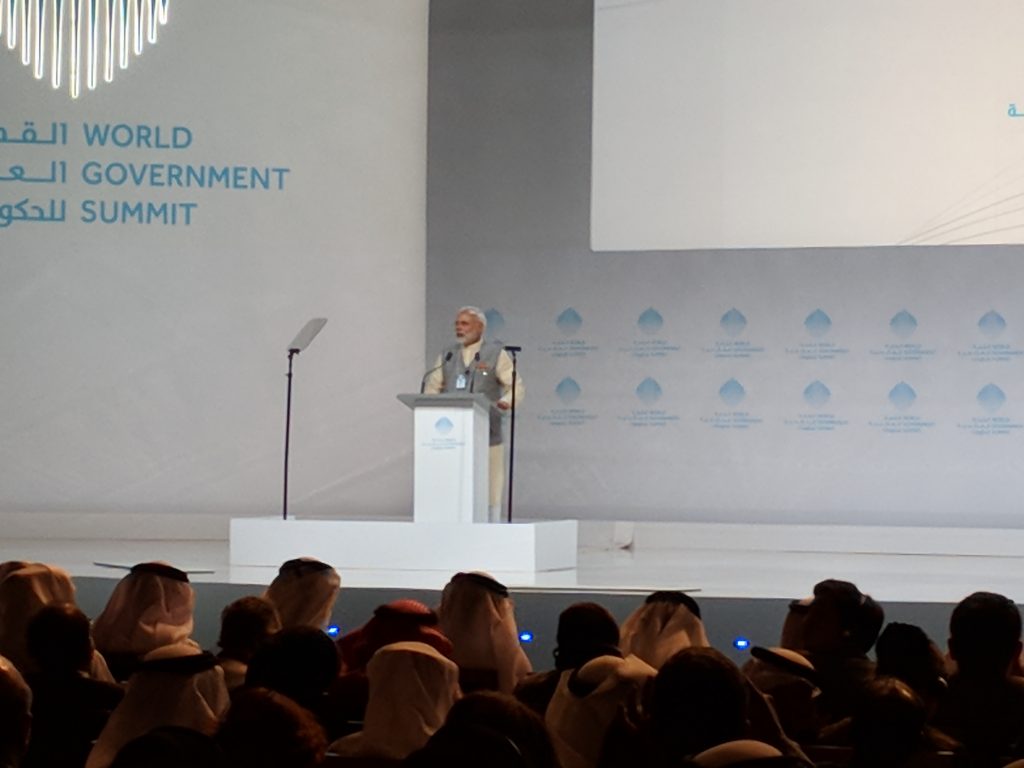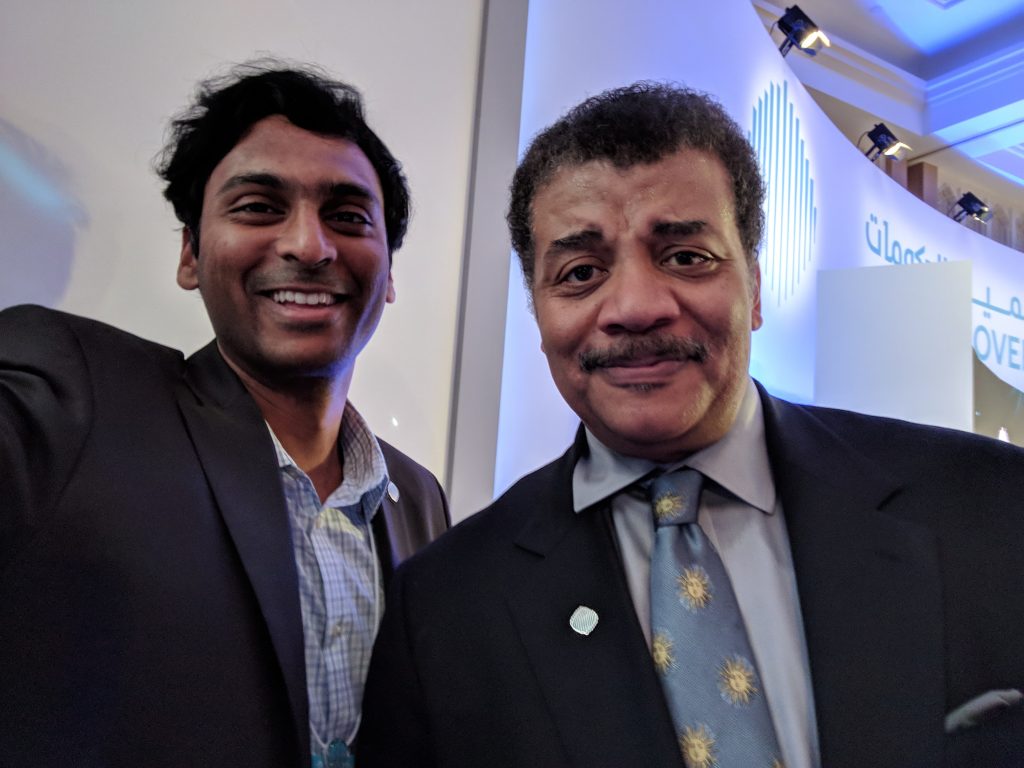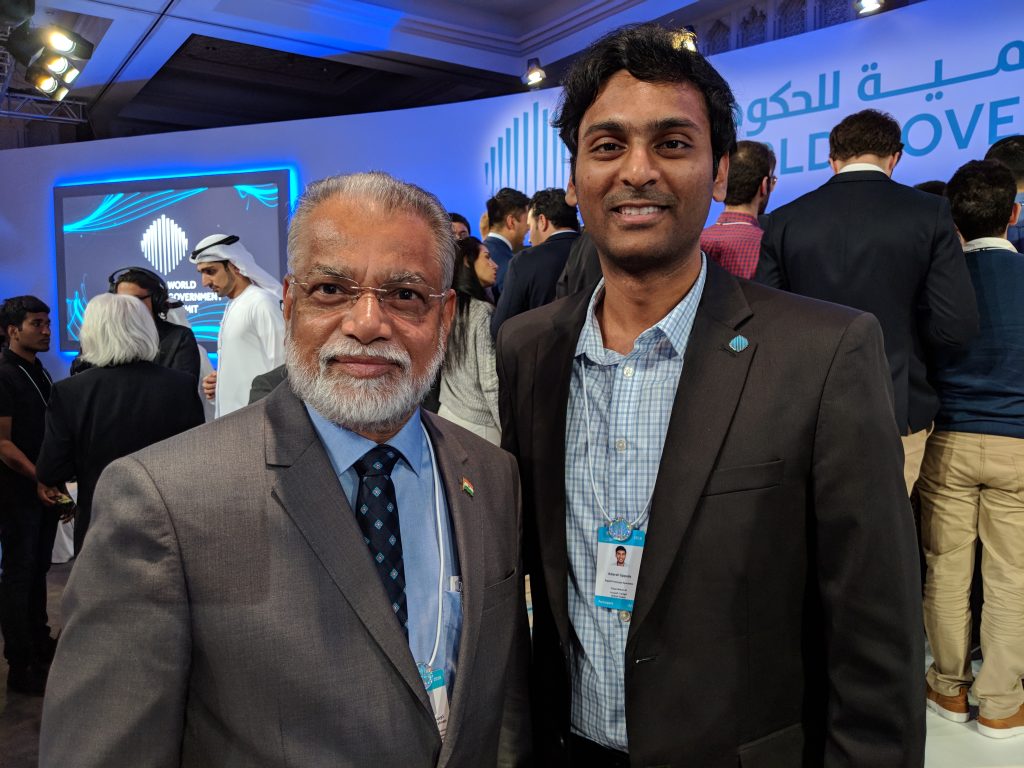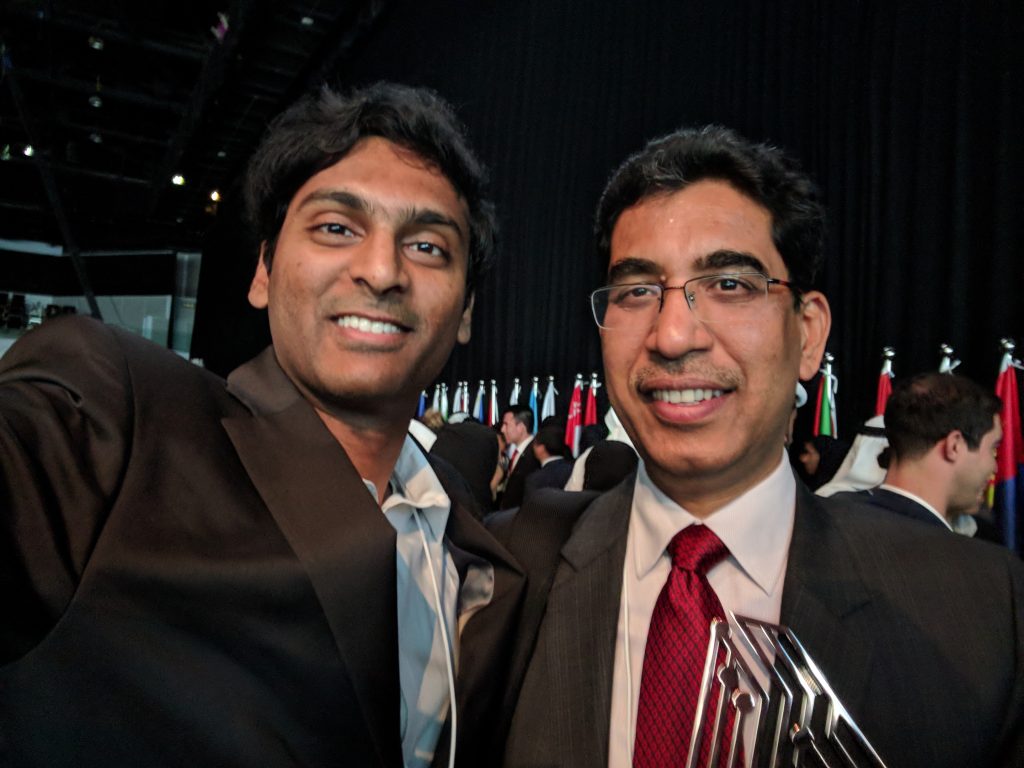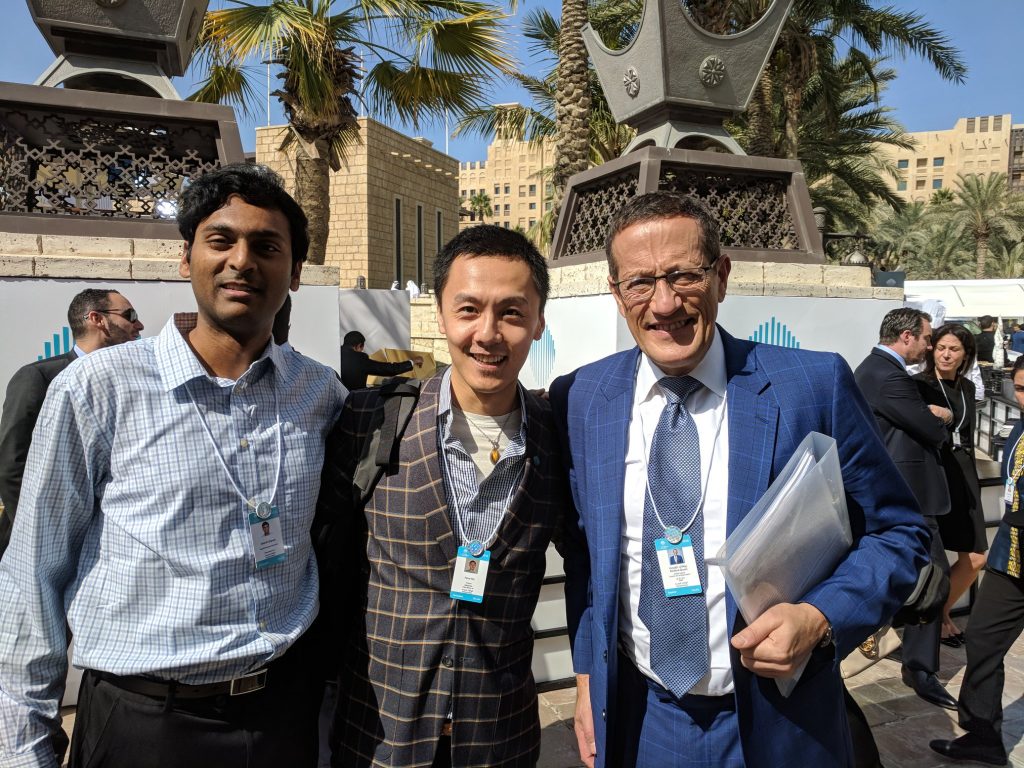 The gorgeous Venue: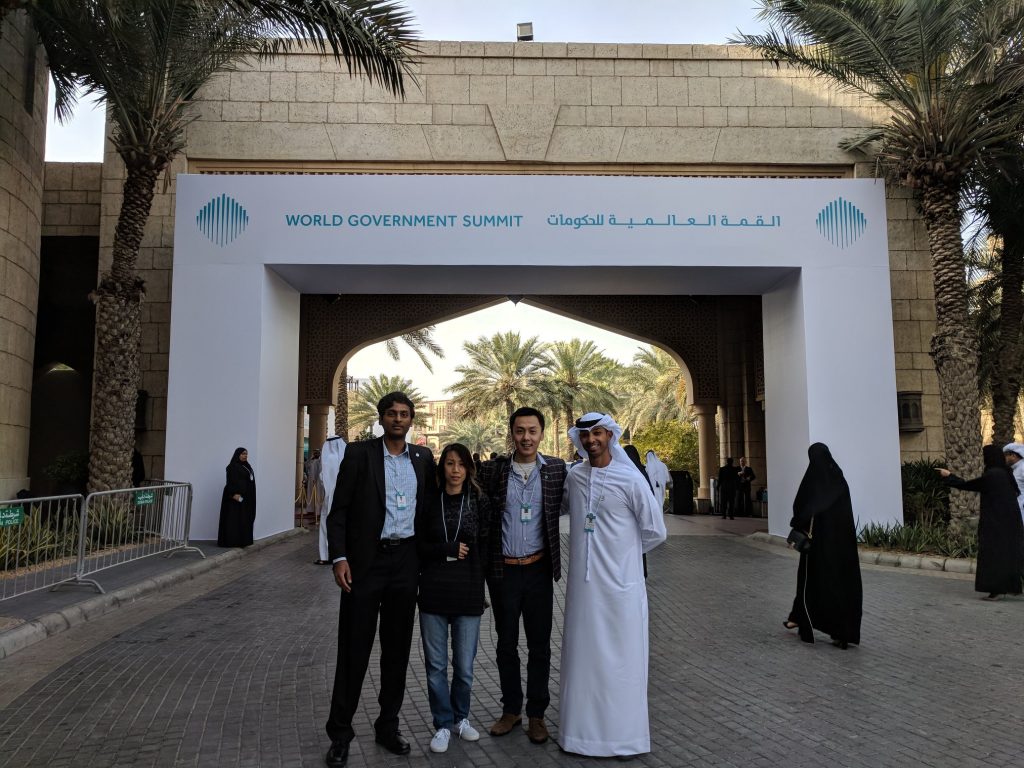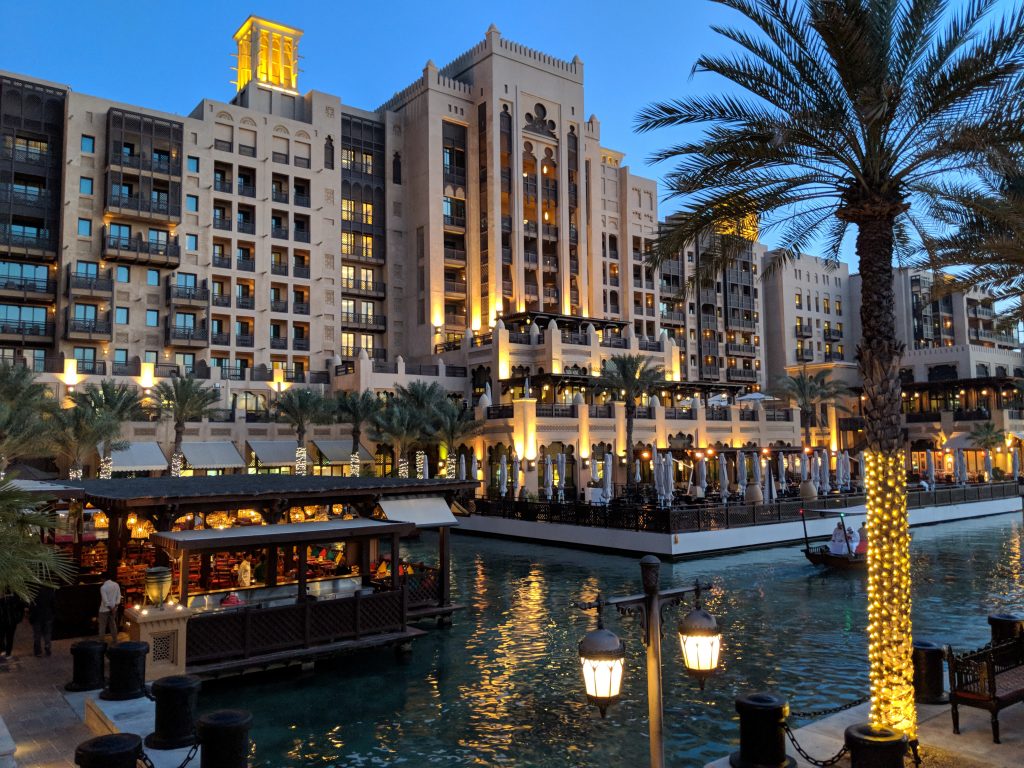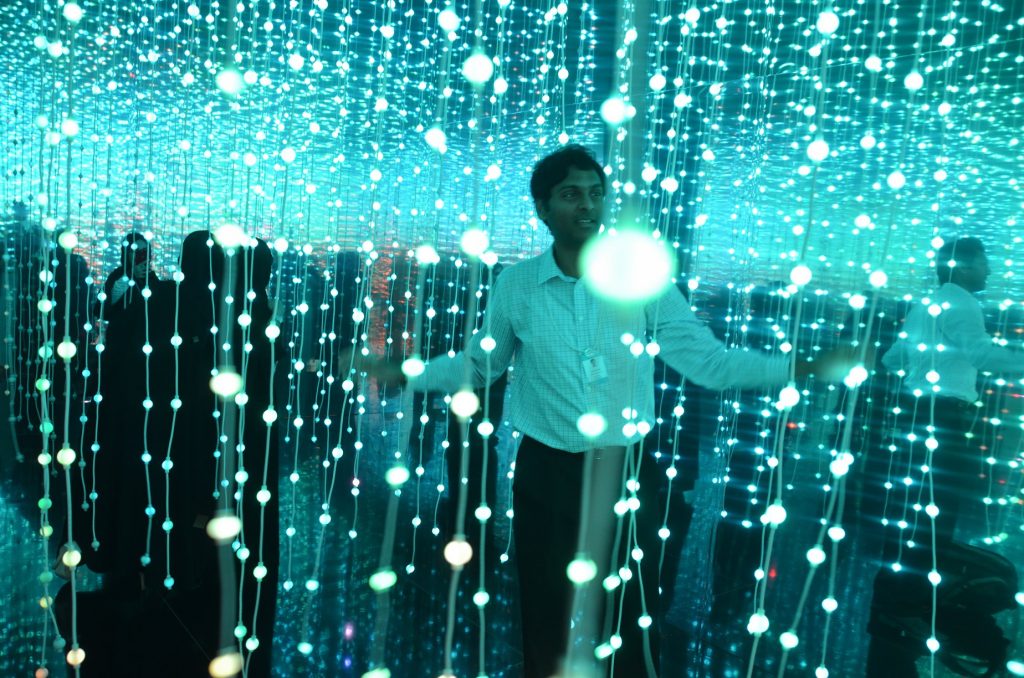 They treated us well 🙂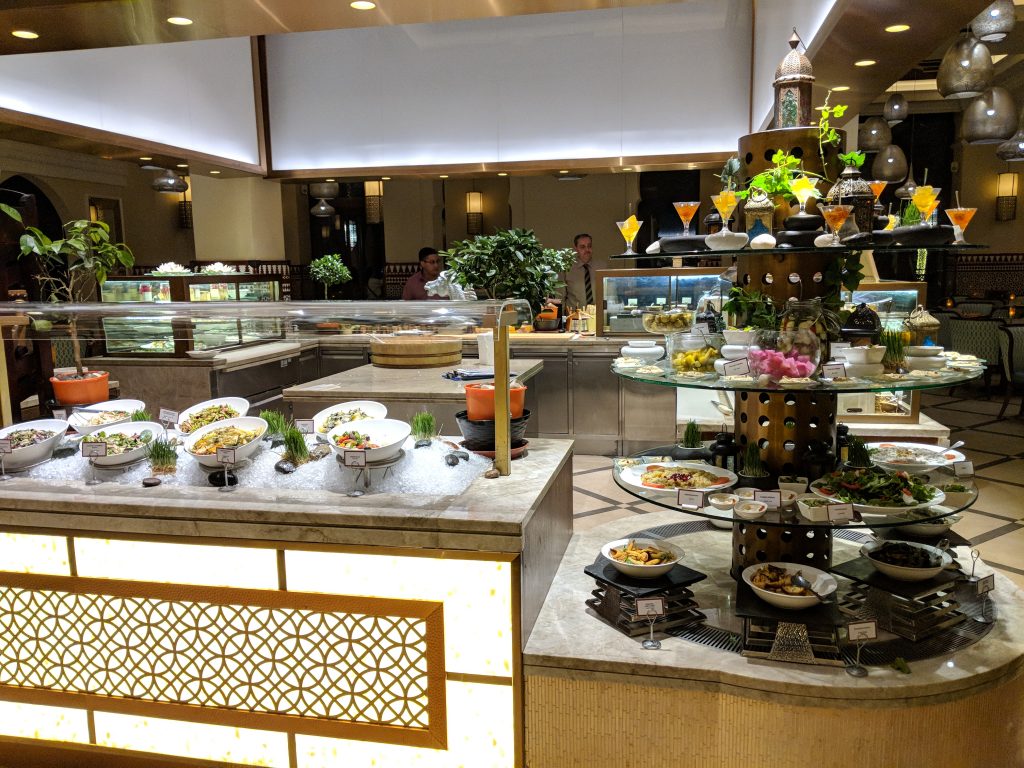 We had some time in the evenings to visit the obligatory Dubai tourist spots.